At CunninghamLegal, we want to educate and inform our clients and the community with various resources and tools on estate planning, living wills, trusts, IRA tax strategies, business planning, and trust administration. When a loved one passes away, we are often left at a loss for which direction to turn. Similarly, we encourage our clients to plan for the future, to protect our heirs, beneficiaries, and children from making difficult decisions.
We offer the following tools as a resource and guides for various areas in estate planning.
Information On Alzheimer's
Alzheimer's disease (AD), also known as Alzheimer disease, or just Alzheimer's, accounts for 60% to 70% of cases of dementia. It is a chronic neurodegenerative disease that usually starts slowly and gets worse over time. The most common early symptom is difficulty in remembering recent events (short term memory loss). As the disease advances, symptoms can include: problems with language, disorientation (including easily getting lost), mood swings, loss of motivation, not managing self-care, and behavioral issues. As a person's condition declines, she or he often withdraws from family and society. Gradually, bodily functions are lost, ultimately leading to death. Although the speed of progression can vary, the average life expectancy following diagnosis is three to nine years. Source: Wikipedia
Guardianship of the Person & Guardianship of the Estate
Guardianship is when a court orders someone other than the child's parent to:
Have custody of the child; or
Manage the child's property (called "estate"); or
Both
Guardianship of the Person
In a guardianship of the person, the guardian has the same responsibilities to care for the child as a parent would. That means the guardian has full legal and physical custody of the child and can make decisions about the physical care of the child that a parent would make. A guardian can be relatives, friends of the family, or other people suitable to raise the child.
The guardian is responsible for the child's care, including the child's:
Food, clothing and shelter
Safety and protection
Physical and emotional growth
Medical and dental care
Education and any special needs
The guardian is also be responsible for supervision of the child and may be liable for any intentional damage the child may cause.
A guardianship of the person is sometimes needed when, no matter how much parents love their child, they are not able to parent. It's possible that one or both parents:
Have a serious physical or mental illness
Are in the military and are stationed overseas
Are admitted to a rehabilitation program
Are in jail or prison
Have a drug or alcohol abuse problem
Have a history of being abusive
Cannot take care of their child for some other reason
The court will determine what is in the best interest of the child to make sure the child is raised in a safe, stable, and loving environment. A legal guardian can care for a child when the parents are unable to.
Guardianship of the Estate
A guardianship of the estate is set up to manage a child's income, money, or other property until the child turns 18. A child may need a guardian of the estate if he or she inherits money or assets. In most cases, the court appoints the surviving parent to be the guardian of the child's estate.
In some cases the same person can be the guardian of the person and of the estate. In other cases, the court will appoint two different people.
The guardian of the estate must:
Manage the child's money
Make smart investments
Manage the child's property carefully
A guardianship of the estate is created to manage a child's property. It is needed when:
The child owns or receives valuable property, such as a child inheriting a house or a large amount of money
A guardianship of the estate is not needed when:
A child only owns inexpensive toys and clothing
The child receives social security benefits or TANF/CalWorks (welfare).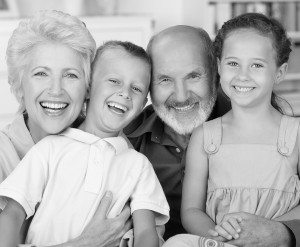 If you or someone you know needs assistance with guardianship of a person or an estate, please call us at 530-269-1515
Law Practices We've Acquired
T. Dale Pease – 2004
American Law Center – 2007
Wachbrit Braverman – Diedre Wachbrit – 2007
Hyjek Law – Mark A. Hyjek – 2013
Armstrong & Associates – Ann Armstrong – 2013
Nordman Cormany Hair & Compton – 2016
George R. Berninger – 2016
James L. Spencer – 2016
Bezaire Law – Stephen P. Bezaire – 2017
The Sydney Law Firm, P.C. – Jeff Sydney – 2017
Weitkamp & Weitkamp – Fredrick J. Weitkamp – 2018
Stephen P. Bezaire - Behind the Scenes
CunninghamLegal acquired the Law Offices of Stephen P. Bezaire in Pasadena, CA and the former Bezlaw.com website has been re-branded CunninghamLegal as of April 1, 2017. Mr. Bezaire is now retired, but had a well-known law practice under his branded name of Stephen P. Bezaire and Associates. Some of you may know the history of the Bezaire family law practices, but many do not.
The Pasadena office was established through a legacy that spans back to the early 1960's, with Mr. Bezaire's father, Neil Bezaire. Neil S. Bezaire was admitted to the California Bar in January of 1961, and that kicked off a decades-long connection to the law for several in the Bezaire family.
Neil and his wife Yukiko Bezaire met and married in Japan while Neil was in the service and together they had 10 children – four became attorneys. After setting up his own law practice, Neil Bezaire was eventually joined by four of his children; Maria, Stephen, Christian and Anne. At that time the firm was called Bezaire, Bezaire, Bezaire & Bezaire and was operated with the assistance of other family members as well. The firm of Bezaire, Bezaire, Bezaire & Bezaire had offices in Arcadia, Glendale, Encino, Costa Mesa, Westside, Torrance, Brea, Long Beach, Woodland Hills, Alhambra and San Marino. They helped so many clients and did so many seminars that people to this day still reference the events from years ago.
When Neil Bezaire retired, the firm was renamed Bezaire Law Offices and on July 13, 1994, Bezaire Law Offices was divided into three separate and independent new firms.
The Law Offices of Maria Bezaire covered Long Beach, Torrance and Orange County. When Maria Bezaire retired, Anne Bezaire took over her offices.
The Law Offices of Anne Bezaire covered the West LA and San Fernando Valley. When Anne Bezaire retired she divided (sold) her practice in unknown interests amongst Samuel Ledwitz, Evelyn Leathers and H. John Khoukaz.
The Pasadena Office became known as Stephen P. Bezaire and Associates, was the only location serving the San Gabriel Valley and was owned and operated by Stephen Bezaire along with his associate Thomas J. Osborn. In 1999 Stephen became a certified specialist in Estate Planning, Trust and Probate Law.  Mr. Bezaire retired in early 2017  and moved to Whidbey Island, WA.
This is a short history of the Bezaire family of lawyers from Southern California:
Neil S. Bezaire – Admitted to the CA Bar January 1961
Maria Bezaire – Admitted to the CA Bar December 1976

Graduated from Whittier College of Law – Whittier, CA

Stephen P. Bezaire – Admitted to the CA Bar December 1981

Graduated from Glendale University College of Law – Glendale, CA

Christina Bezaire – Admitted to the CA Bar December 1981

Graduated from Glendale University College of Law – Glendale, CA

Anne Bezaire – Admitted to the CA Bar January 1988

Graduated from Glendale University College of Law – Glendale, CA
Confidential Estate Planning Diagnostic