Living Trust and Estate Planning Attorneys in Woodland Hills, California
As living trust attorneys in Woodland Hills, California, we take a highly personal approach to estate planning, to ensure we help you care for your family. Schedule your free phone, video, or in-person consultation today!
Our experienced attorneys specialize in the following practice areas:
Estate Planning
Our estate planning attorneys in Woodland Hills, CA will develop an estate plan customized to your needs and family dynamics. Our personalized approach to estate planning protects your assets for generations to come.
Trust Administration
Carrying out the wishes and asset allocation within a Living Trust upon death is complex and emotional. Our knowledgeable and caring trust administration attorneys in Woodland Hills, CA help navigate this process with you.
Elder Law
Elder Law planning helps preserve your money, income, and assets, to be used for your benefit and care while you're still alive. Our attorneys in Woodland Hills, CA can help you properly plan so you can access your own assets and possibly qualify for programs you are entitled to, such as Medi-Cal and Veterans benefits.
Legacy Care Program
Our Legacy Care Program ensures your assets are properly aligned, verified, and tracked, and that your loved ones will be taken care of now and in the future.
Our Living Trust and Estate Planning Attorneys in Woodland Hills, California
Jeffrey Rosen
Jeff received his Bachelor of Arts degree from UCLA and earned his Juris Doctor from Pepperdine University in Malibu, CA, where he was a member of the international legal honor society Phi Delta Phi. Jeff devotes his practice at CunninghamLegal to estate planning and trust administration and he is currently working towards becoming a Certified Specialist in Estate Planning, Trust, and Probate Law by the State Bar of California. What excites Jeff most about his practice at CunninghamLegal is that every day he has an opportunity to help people achieve meaningful and important goals. Jeff transforms legal difficulties into positive opportunities and he has a knack for explaining complex legal concepts into terms anybody can understand.
Jeff is passionate about providing education on estate planning topics and frequently speaks and presents the most up-to-date strategies. While not helping clients, Jeff enjoys cycling, skiing, and hiking with his dogs Lola and Rory.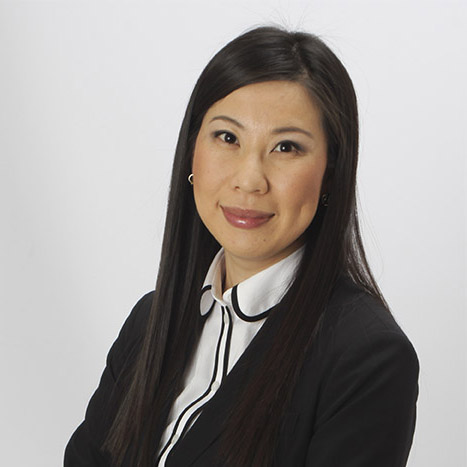 Janice Lee Shen
CunninghamLegal is thrilled to welcome Janice Lee Shen to our Trust Administration team in our Southern California offices. Janice has been practicing law for over six years and brings a wealth of knowledge to our firm. She received her Bachelors in History from the University of California, Los Angeles. She then worked as an estate planning paralegal for several years before returning to school for her law degree. She received her J.D. from Western State College of Law in Orange County, CA.
Janice resides in Los Angeles with her husband and three children, including identical twins. She is excited to bring her years of experience and passion to the CunninghamLegal team.
If you need a Living Trust or estate planning attorney in Woodland Hills, California, please call Jeff or Janice at (805) 342-0970. or schedule your free phone, video, or in-person consultation here today!
Our Woodland Hills, California Location
5850 Canoga Avenue
Suite 400
Woodland Hills, CA 91367
Hours:
Monday – Friday
8AM – 5PM
Phone: (818) 594-0500
Fax: (805) 496-0825