CALIFORNIA LIVING TRUST ATTORNEYS
At CunninghamLegal, we guide savvy, caring families in the protection and transfer of multi-generational wealth.
Our team of California Living Trust attorneys takes a highly personal approach to Estate Planning. We devote time and effort to fully understanding your assets, your personal goals, and the concerns you have for passing assets on to your loved ones; then we design a customized plan just for you. In our extensive practice we also provide trust administration, probate representation, tax planning, asset protection strategies, and much more.
CunninghamLegal maintains 12 offices throughout Northern and Southern California, with superb estate planning attorneys located in Auburn, Folsom, Napa, Oakland, Roseville, Sacramento, San Ramon, Santa Rosa, Huntington Beach, Pasadena, Westlake Village, and Woodland Hills. Our legal services are also available over phone and videoconference.
Please contact us to learn more about how we can protect you and your loved ones.
GET SAVVY! FREE LEGAL WEBINARS & VIDEOS
CunninghamLegal invites you to attend our free, live legal webinars, where we present vital topics in Estate Planning, Finance, Tax Planning, Long-Term Care, Trust Administration, and more. Always, you can ask your own questions and get quick answers from our attorneys and prestigious guest speakers. We also create a wide variety of short informational videos. Please consider subscribing for updates.
WHAT OUR CLIENTS ARE SAYING
The team at CunninghamLegal was beyond helpful. They worked diligently to keep me informed. The attention to detail and the amount of depth put into this Trust was beyond what I could have hoped for.  I always felt cared for and educated.
Our Trust prepared by CunninghamLegal was perfect to meet the needs of myself and my three sons. Thank you to all for your guidance and professional advice.
Jim is the rare combination of a brilliant, innovative estate lawyer who communicates in way that business leaders and their spouses understand.
Jim and his team were easy to work with.  Jim laid out our plan in very understandable terms and guided us through the estate planning process.  We had a tight time table and Jim delivered.
Thank you very much for all of your help and professionalism! Thank you for helping us honor our father's hard work and diligence.
After two frustrating times trying to put a family trust together only to be burned out with lawyer talk and competency of advice I found CunninghamLegal. Jim and his staff made my wife and I very comfortable with the process, advised us well and delivered a great Trust quicker than I thought possible. I am the first to recommend Cunningham Legal and have done so a few times since having our Family Trust completed.
We appreciate the personal connection, knowledge, experience and welcoming atmosphere. We like that everything is explained to us so we fully understand the process.
We appreciate your talents and expertise in crafting a Trust that protects our assets and serves in the best interests of our blended family.
Thank you!
Rachelle, we cannot tell you how much your help and guidance has meant to us! Your calm reassurance keeps us centered at a time when the world seems completely unknowable. Thank you!
It is rare when a business meeting goes completely right in all respects. This happened with the preparation and presentation of our trust. This was possible because of Rebecca Good. It is an exceptional team member that can be totally professional while at the same time being personable and enjoyable. You can also sense that she is genuine and sincere. Congratulations to the person responsible for hiring her.
Candace is very informative! CunninghamLegal is super supportive of the neighborhood and responsive during these tough times.
As for the staff at CunninghamLegal, their professional conduct, their willingness to ensure complete understanding and their encouragement to ask questions really goes a long way. We never felt rushed and always felt our best interest was paramount. I'm not sure you can measure a legal experience on a "fun meter", but we actually had some lighthearted enjoyment and a touch of laughter.
I left your office with extreme confidence with your services. Everyone I dealt with was knowledgeable, patient and understanding with dealing with an inexperienced client like me. Thank you!
Everyone in the office is most gracious and pleasant. They made my son and I feel comfortable and welcome. At times a living trust is a hard subject to discuss, both emotional and technical.  Everyone made it easy and comfortable. Thank you.
We both felt at ease and comfortable meeting with Jim C. at his Menlo Park office. He took the time to clearly explain the reason for our living trust update. The experience was positive and reassuring. His office assistants were accommodating and professional.
We appreciate the fact that all of our questions and concerns were answered and explanations given. Thanks for helping us with our trust. We definitely feel that our minds are at peace. Thank you.
My husband and I have discussed a trust for years and after attending a class, we decided it was time to prepare for the future. CunninghamLegal was thorough and patient in explaining the process. They made it painless to complete. It feels good to have financial peace of mind for ourselves, and for our loved ones.
I appreciate the professional help I received from Deb and everyone associated with CunninghamLegal. They were patient with me, answered all of my questions in ways I could understand and were reasonable with their fees. They are the only firm I would consider to help me protect and pass on my assets as I desire.
Great service. I enjoyed meeting all of the nice people in the office and working with them.
My experience with CunninghamLegal to update my trust was extremely satisfactory. The personnel were courteous, knowledgeable, highly thorough and efficient. I would not hesitate to recommend CunninghamLegal!
We felt our issues were heard and we received knowledgeable and professional responses. It has been a good experience and the outcome is…what we had put off doing for years!
Everyone has been efficient, informed, helpful, and above all, patient! All in all, an excellent experience.
I was nervous about working with a new company to update my current trust and estate planning documents. However, with CunninghamLegal I am impressed with every member of the team–who made me feel at ease, not only with the legal terminology but with understanding the final decisions as they affect loved ones. Thank you CL for the time, care, and patience!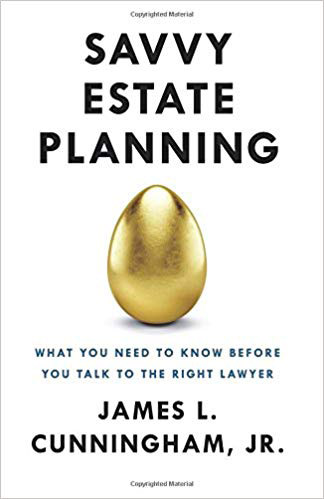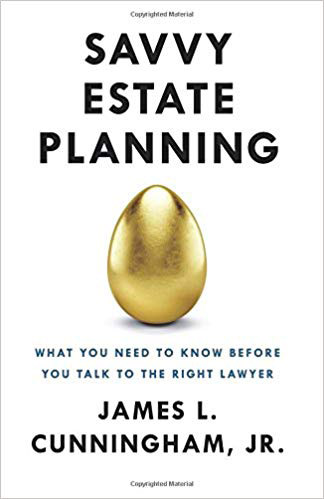 How to Choose the Best California Living Trust Attorney
---
You Need a California Estate Planning Specialist Firm with Longevity to Protect Your Legacy for Your Loved Ones  
How should you go about choosing the best estate lawyer to craft your Living Trust?
For starters, you need an attorney with specific expertise in California estate planning law. Lots of lawyers do estate plans on the side, and any lawyer can list themselves as "Estate Attorney, California." But in this rapidly-changing field, part-time just doesn't work. The laws and tax strategies evolve too quickly, and mistakes can be catastrophic, decades down the line.
For example, the stunning changes brought by California Prop 19 made it far too easy to lose your family home tax caps under Prop 13. In your estate plans, you can accidentally  undercut the SSI benefits of a loved one, or fail to properly leverage retirement accounts in your Estate Plan.
Click here to continue reading
Here at CunninghamLegal, the Living Trust Lawyers, we do nothing but living trust and estate work. We don't just craft plans for our clients; we keep our knowledge and their documents relentlessly up-to-date.
You Need an Estate Law Firm with Longevity and Backup
Estate Planning is not a one-off event. It's a long-term proposition and a long-term relationship. You need your trust reviewed on a regular basis as your family, your assets, and your needs change. When an archival copy of your Living Trust-centered Estate Plan must be found years from now, your family needs a firm that still exists and continues that responsibility.
It's extremely common for the best-intentioned people to create enormous tax headaches for their heirs.
Importantly, your attorney should not go it alone. They need feedback and review from expert colleagues, and they need efficient staff support. Solo attorneys and many small firms just can't provide those resources or the long-term stability—and sometimes create chaos when they retire or shut their doors.
You Need Significant California Estate Tax and Financial Planning Expertise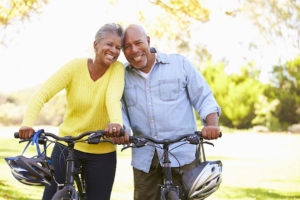 It's extremely common for the best-intentioned people to create enormous tax headaches for their heirs. This is especially true for wealthy heirs, who have to engage in a careful balancing act with the IRS.
We find it shocking that many estate attorneys cannot explain how to plan things like complex IRA inheritances, or know how to move certain trusts out of high-tax California to places with zero state income taxes.
California's arcane tax system creates special complexities and challenges, including not just California Proposition 13, but follow-up California Propositions 8, 58, 60, 90, 193, 218, and 19—all of which impacted how you can pass on property tax caps.
We find it shocking that many estate attorneys cannot explain how to plan things like complex IRA inheritances.
You deserve an estate lawyer with a deep understanding of these complex tax strategies, contemporary financial vehicles, and your options around everything from Roth IRAs to life insurance. The difference can double or triple the portion of your legacy your loved ones actually get to keep—and you will not find the right knowledge simply by searching "Estate Attorney near me."
At CunninghamLegal, we pride ourselves on our tax expertise, and we retain staff attorneys with specialized degrees in tax law to consult on difficult issues. Importantly, we always make a point of working closely with your CPA and Financial Advisor.
Special Estate Circumstances Require Special Approaches
If you have a special needs child or grandchild, a disabled dependent, an angry ex-spouse, a blended family, an estranged family—or any of the countless unique life challenges we are familiar with—you definitely need more than a "regular" attorney.
You need a savvy trust lawyer who can make sure a special needs or disabled dependent gets properly timed disbursements and holds on to their public benefits. You need an estate attorney who can help plan for an irresponsible, even drug-addicted heir. An estate attorney who can create a specialized Asset Protection Trust to guard against bankruptcy, divorce, or frivolous lawsuits.
You Need a Firm that Does Trust Administration and Probate
Chances are, the person you choose as the Trustee of your estate and Executor of your Will won't know much about their new job. They likely won't know the laws, the deadlines, the forms, the pitfalls—or the very real personal liabilities that come with a Trusteeship.
To draft a good Living Trust and help you fund it correctly, you need a firm that regularly handles incapacity issues, after-death administration, probate issues, and the emotional roller-coasters that beset siblings, extended families, and spouses.
It's far too easy to lose your Prop 13 tax cap when you pass on your house (especially with Prop 19), undercut the SSI benefits of a loved one, or fail to properly leverage retirement accounts in your Estate Plan.
Only such a firm can anticipate problems and get the original language right. If you become incapacitated, or when you pass, your loved ones deserve a firm that's ready to lend proactive legal and administrative support to an overwhelmed family.
Remember that Reasonable Estate Planning Costs Can Save Fortunes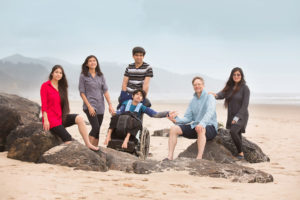 You already know you need a Living Trust to save your loved ones from the enormous hassles, outrageous expenses, endless delays, and strife of probate court.
A Living Trust can return your loved ones at least ten times the later expense of probate. But it has to be done right.
Cut-and-paste Trusts, automated Trusts, and "discount Trusts" can create disasters, and often send loved ones to probate anyway. Why? Because a knowledgeable attorney has not taken the time to discover all the issues which uniquely face their clients and their loved ones, then guided them through the process, resolved the questions, and created the best possible strategy for the future.
Learn More about Estate Planning
We invite you to explore the many educational resources available on our website, and we especially invite you to attend one of our informative online webinars—where you can ask your own questions of expert attorneys.
Our founder, Jim Cunningham, has also written a best-selling book: Savvy Estate Planning: What You Need to Know Before You Talk to the Right Lawyer. In this short but vital volume, Jim lays out the ten most common mistakes that could damage your financial succession, family, heirs and legacy.
Contact Us for an Estate Attorney Near You
Here at CunninghamLegal, we maintain offices throughout California with easily the best California estate attorneys around. It's our job to know the complexities of the law and provide the depth of experience to make estate planning simple and painless—but effective—for both you and loved ones.
At CunninghamLegal, we care, we listen, and we work with compassion. Our services are provided at a reasonable price, because we believe that great estate planning should be available to everyone.
Click here to request a consultation with a lawyer,  call us today at +1 866.988.3956, or see our list of Estate Planning offices  throughout California.