HOW TO FIND THE BEST LIVING TRUST AND ESTATE PLANNING ATTORNEYS IN HUNTINGTON BEACH, CALIFORNIA
Are you looking for a good Estate Attorney in the Huntington Beach, Newport Beach, Laguna Beach, Sunset Beach, Irvine, Laguna Niguel, Seal Beach, Westminster, Orange, Dana Point, Laguna, or Anaheim area to help you with Estate Planning, create your California Living Trust, or Administer a Trust?
Why You Need an Estate Planning Specialist
Choosing a Living Trust attorney shouldn't be a snap decision; the consequences can be long-term and far-reaching.
Estate Planning is a complicated, constantly changing field that absolutely demands precise expertise. Often, lawyers take on Estate Planning as a small sideline business, and just don't have the bandwidth to keep up with ever-shifting California inheritance or "Death Tax" laws, and even less time when it comes to federal inheritance tax shifts.
Changes to inheritance law come often and can be dramatic, for everything from trusts to taxes to IRAs. There were drastic changes in estate law in the years 2014, 2017, 2019, and especially 2020 which should trigger a re-think of everyone's estate plan.
That's why each attorney in our practice spends a substantial amount of time each month on professional development—even attending legal webinars, seminars, and the like when they aren't giving webinars and seminars.
If you've searched "living trust attorney near me," then you've made a good start, but you aren't finished lookingfor a lawyer—or thinking about Estate Planning. And please—whatever you do—don't rely on a random online trust mill. A Living Trust is much too important to let a robot make your Estate Plan for you. Every trust requires personal customization, no matter how simple you may imagine your situation to be.
Think Local
Having a local estate planning attorney really matters.
Estate Planning is a very personal relationship. And even as the world adjusts to attorney video conferencing with Zoom, FaceTime, and the like, you will always want an attorney with a local office for signings and paperwork.
Just as importantly, only a full-time Huntington Beach, Newport Beach, Laguna Beach, Sunset Beach, Irvine, Laguna Niguel, Seal Beach, Westminster, Orange, Dana Point, Laguna, or Anaheim area estate attorney will maintain the right estate-related contacts with local accountants and financial planners so they can work together for you.
About Partner & Trust Administration Attorney Rachelle Lee-Warner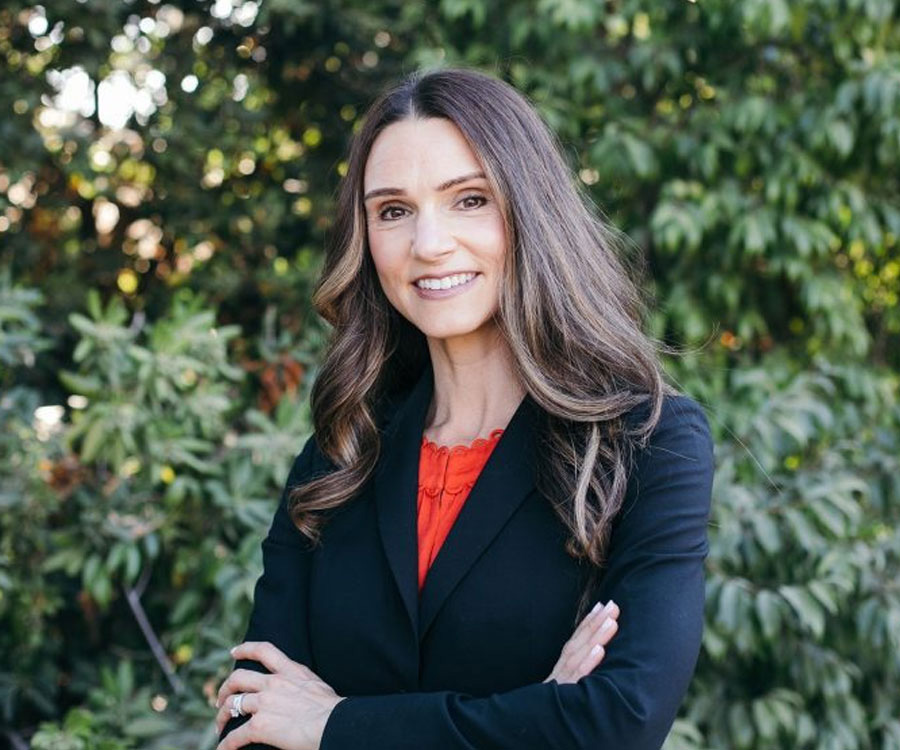 California Estate Planning Attorney Rachelle Lee-Warner is a Partner at CunninghamLegal, and specializes in Trust Administration, where her even-keeled manner and quiet strength have guided hundreds of grateful clients during some very difficult times.
Rachelle realizes that every person who walks through the doors of CunninghamLegal does so with a completely different set of circumstances. She is known as an attorney who treats each client like they are her only client.
Besides specializing in Trust Administration, Rachelle brings a broad array of skills and experience to bear on helping you to succeed in your Estate Planning and Probate matters. Furthermore, she is often asked to bring her deep understanding of business and tax issues to the table, enabling clients to achieve or exceed their goals.
What Does CunninghamLegal Do?
The lawyers and staff at CunninghamLegal help people plan for some of the most difficult times in their lives, then provide guidance when those times come.
Our office has represented families of every imaginable type, large and small businesses, celebrities, professionals, and people at every level of income and complexity of assets. Many of our clients work with us immediately after they've gone through the loss of a loved one, be that a parent, a spouse, a sibling, a partner, or a grandparent. We're here to provide stability during such times, with the goal of guiding and protecting every client. That frequently includes Trust Administration, and helping new Trustees understand their role after a death.
And above all, we at CunninghamLegal always approach our work with ethics, knowledge, care, and caring.
Make sure your Last Will & Testament, your Living Will and Health Care Directive, Living Trust, Powers of Attorney, and Estate Plan are up to date with your current family situation and the latest laws. Make sure you protect yourself as a trustee.
We look forward to working with you!
Make an appointment to meet with CunninghamLegal Huntington Beach for Estate Planning and Trust Administration. We offer in-person, phone, and Zoom appointments. Just call (949) 386-1340, or book an appointment online.