Who Will Care for the Elderly? California's Aging Senior Population In Need of Caregivers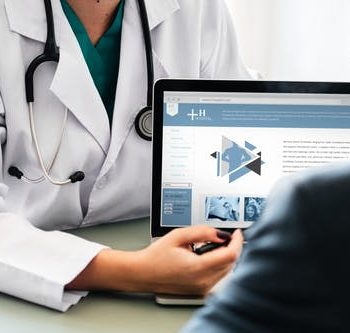 According to state projections, California is facing a wave of seniors that will outpace children and adults in the population within the next decade. In fact, by 2030, "more than 9 million Californians will be over the age of 65, 3 million more than there are today. Within a decade, more than 20% of the state's residents will be seniors — a higher proportion than currently resides in Florida, a state famous for its large population of snowbird retirees."
Not only is the senior population on the rise, but there will be a higher number of single and childless seniors which means the necessity for caregivers in the state is also growing. Who will care for the elderly? The majority of caregiving now falls onto the shoulders of family members. This can be a heavy responsibility not only mentally, physically, and emotionally, but financially as well. Unfortunately, many seniors are vastly unprepared for retirement and therefore the burden of supporting an elder falls to either the other family members or the state of California.
As more seniors age out of the workforce, they can't afford to retire. According to figures from the U.S. Census Bureau, "more than 900,000 Californians age 65 and older are working or actively looking for work. That's up from about 590,000 in 2009." Yet those who are looking for work struggle to find employment. Physical demands of blue-collar work are difficult for aging individuals and they also face ageism and discrimination in the hiring process. Homelessness and poverty are harsh but very real possibilities for a growing number of seniors in California.
While some seniors are lucky enough to have family members caring for them, California still faces a lack of caregivers for the elderly in the future. According to the California Employment Development Department, "the state will need an additional 200,000 home care workers by 2024 to keep up with current levels of care. UC Berkeley's Center for Labor Research and Education estimates California could need as many as 3.2 million home care workers." Emergency room visits are also on the rise as well as costs for state-funded in-home supportive services for the elderly and disabled.
Estate Planning & Caregiving
As you age, having an Estate Plan in place can help you navigate retirement, long term healthcare choices including who will make decisions for you should you become incapacitated or disabled with age, as well as what will happen to your assets and family members when you pass away. A quality Estate Plan can also address complicated questions such as what happens if your caregiver passes away before you? Do you have financial plans in place for long term care insurance and/or disability?
We know how daunting and overwhelming this process can seem. It is our job to answer all of your questions and create a customized plan that takes into account your current needs and the needs of your future. To learn more, attend one of our FREE seminars