What is the difference between a POLST (Physician Orders for Life-Sustaining Treatment) and an Advance Healthcare Directive?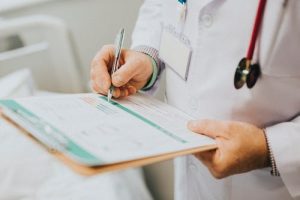 A question our attorneys get asked often by clients is what the difference is between a POLST and an Advance Healthcare Directive.
A POLST form does not replace an advance directive – they work in tandem. While all adults should have an Advance Directive, not all should have a POLST form.
Both provide information about treatment wishes but they give different information.
| | |
| --- | --- |
| POLST | Advance Healthcare Directive |
| Voluntary | Voluntary |
| Medical Order | Legal Document |
| Completed by a health professional | Completed by individual |
| For unhealthy or those with serious medical conditions | For healthy, capable adults |
| First responders and professionals base action on this form | The agent named under the advance directive makes the decisions that result in the medical orders |
| It does not designate an individual to make decisions but gives advance medical orders. | An individual is appointed to make decisions |
| Depending on the State, agent named to make healthcare decisions in Advance Healthcare Directive can complete, change or void a POLST | The agent named to make decisions cannot modify the document |
| Specific medical orders are communicated | General wishes about treatment are communicated. |
| Healthcare professional is responsible for reviewing the POLST with the patient, or agent named in Advance Healthcare Directive whenever the patient is transferred to a new facility, or when there is a change in the patient's medical condition | Up to the individual how often to review or update |
Is one better than the other?  Most people should have an Advance Healthcare Directive.  However, only those who are currently at risk, including advanced frailty, should consider a POLST.
What Do We Do as California Estate Planning Attorney Specialists?
The lawyers and staff at CunninghamLegal help people plan for some of the most difficult times in their lives; then we guide them when those times come.
Make an appointment to meet with CunninghamLegal for California Estate Planning and Trust Administration. We have offices throughout California, and we offer in-person, phone, and Zoom appointments. Just call (866) 988-3956 or book an appointment online.
Please also consider joining one of our free online Estate Planning Webinars.
We look forward to working with you!
Best, Jim
James Cunningham Jr., Esq.
Founder, CunninghamLegal
At CunninghamLegal, we guide savvy, caring families in the protection and transfer of multi-generational wealth.