Proposition 13: How Not to Lose it
Proposition 13 has saved many homeowners from losing their homes by keeping property taxes low. Passed by voters in 1978, Proposition 13 lowered property taxes to 1% (from 2.67%) of the full value of the property. Equally as important, Proposition 13 capped the increase in taxes to a maximum increase of 2% per year regardless of the value of the property. A reassessment of the property tax can only be made when the property ownership changes or there is construction done. Pretty simple right? This system has resulted in many homeowners who have owned their home for some time paying significantly less in real property taxes then their neighbors.
Did you know that you can transfer this benefit to your children?
As I mentioned, when a property changes hands–either through a sale or death–it is reassessed. This means that whatever the value of the home is on the date of transfer, the county assessor values the property and imposes property taxes of approximately 1% of the value of the property. If a person has lived in their home for a long time, this reassessment and subsequent taxes can be significant. Yet when the transfer occurs between a parent and a child, the child can inherit the low Proposition 13 tax basis. There are some catches, however.
This "inheritance" of the low tax basis does not happen automatically; each child must file papers with the county very soon after the date of transfer. But what if you don't get this paperwork filed in time? The answer is that the property gets reassessed. But when the property gets reassessed is very important.
Lessons from Abigail's Story
Take for example Abigail. Abigail is an elderly woman with three children. Abigail bought her home in 1975 for $20,000. The home is now worth $1,000,000. Abigail's property taxes are $500 per year. Abigail's next-door neighbor just purchased a similar home for $1 million. The neighbor's property taxes are $10,000 a year. This is Proposition 13 at work.
For five years preceding her death, Abigail is in need of in-home care and her daughter Betty takes care of her. Betty puts her life on hold and cares for her mother. Betty also moved into the house to care for her mother. Abigail has two other children Charlie and Danny.
When Abigail finally dies, Betty, Charlie, and Danny all agree that Betty should be able to live in the house for as long as she wants because she took care of Abigail for so long. Betty continues to pay the bills and the property taxes. Abigail's property tax bill is $500 per year. Nobody tells the county assessor that Abigail has died. The assessor doesn't know Abigail died until the right form is filed with the assessor's office. After ten years, Betty decides that it's time to sell the house and move on. Betty, Charlie, and Danny finally look at mom's living trust. Since Abigail had a living trust, the children are able to sell the property without probate.
Eleven months after the sale, Betty, as trustee, receives a "Supplemental Unsecured Property Tax" bill in the mail. Because Betty never told the county assessor's office that Mom died 10 years before, the children were unable to file the necessary papers to avoid reassessment of the property – which would have avoided an increase in property taxes. The assessor has no choice but to reassess the property as of Abigail's death. This results in increased taxes of $9,500 per year–for a ten-year period–or $95,000. Because Betty served as trustee, she is personally liable for these taxes. To make matters worse, she cannot force her siblings to pay the tax.
This cautionary tale speaks to the value of working with an attorney specializing in estate planning and trust administration to protect your assets and minimize taxes. Had Betty checked in with a qualified lawyer at the time of Abigail's passing, the family would have saved this $95,000 increase in taxes by understanding the timing implications of reassessments.
James L. Cunningham, Jr., CEO and Lead Attorney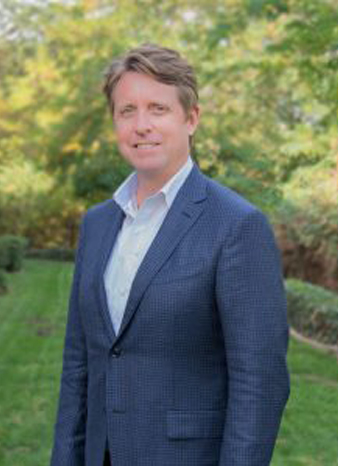 530.269.1515
200 Auburn Folsom Rd.
Suite 106
Auburn, CA 93010