Elder Abuse is On the Rise – How to Protect Your Loved Ones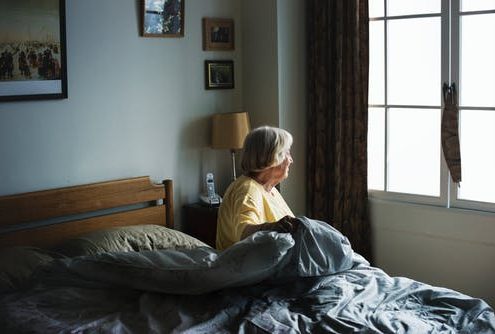 Approximately 1 in 10 Americans, aged 60 or older, have experienced some form of elder abuse. As seen in the news, even Stan Lee, the well known and affluent face of the popular Marvel comics, is the possible victim of abuse at the hands of his former business manager.
Elder abuse can come in many forms. Physical, emotional, financial, neglect, and more. Families who hire private caregivers can often be at a higher risk for abuse because no one is monitoring the caregiver the way an agency or employer would. Additionally, while a private caregiver may be less expensive than an agency, you are responsible for the entire vetting and background check process, whereas hiring from a reputable agency will do the vetting for you.
We know that selecting the right caregiver can be a difficult decision both financially and emotionally. If you are in the process of hiring, make sure you get referrals, ask for training records, do proper background checks, and conduct face to face interviews.
In order to further protect our aging loved ones, it can be valuable to have a conversation regarding estate planning. Financial abuse from predatory caregivers can affect our elderly loved ones if they have no asset protection or are entrusting someone to help them make financial decisions.
A customized estate plan and living trust protect you during your life, and after you have passed your assets to your heirs. You have the power to decide who you trust to make financial, healthcare, and estate administration decisions to make sure you are not taken advantage of, especially if your elderly loved ones are incapacitated either mentally or physically. Setting the proper documents and protections up early keep your loved ones safe and their assets protected so you can focus on getting them the highest standards of care.
While a grim reality, "Elders who have been abused have a 300% higher risk of death when compared to those who have not been mistreated. While likely under-reported, estimates of elder financial abuse and fraud costs to older Americans range from $2.9 billion to $36.5 billion annually. Yet, financial exploitation is self-reported at rates higher than emotional, physical, and sexual abuse or neglect."
Everyone should be aware of the warning signs of elder abuse including a sudden change in the person's financial situation, withdrawal, bruising, unusual depression, and more. The National Council on Aging is a good resource for warning signs and where to report elder abuse.
At CunninghamLegal, our job is to make sure our clients and their loved ones are protected. For more information on setting up a custom estate plan, contact our team today.