A suggested legal strategy to 1) retain control of your property while you are alive, 2) enable your child to retain your Prop. 13 tax cap after you die, and 3) make sure your child gets their adjusted step-up cost basis when they sell the property. 
By James L. Cunningham Jr, Esq.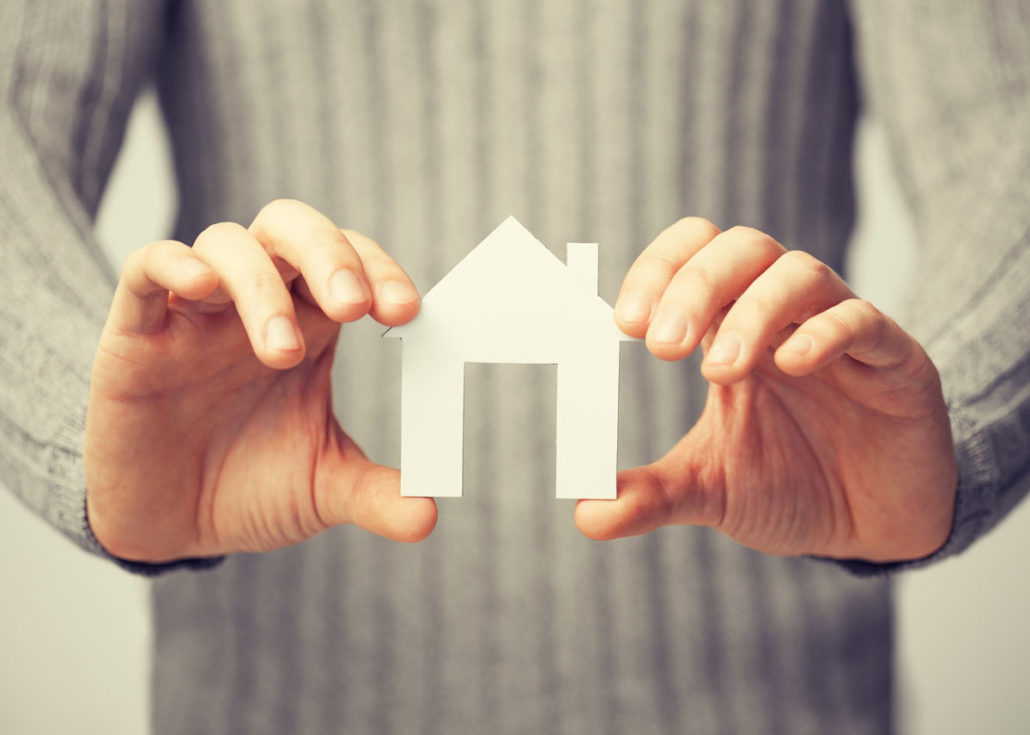 Should you act fast to save property tax benefits for your children before those benefits go away in mid-February 2021? If the answer is yes, how exactly should you go about it?
Since the passage of Proposition 19 in November of 2020, my office has been inundated with requests for advice on how to save Proposition 13 tax caps on property they plan to leave to their children.
Our team of lawyers has been studying the issue, consulting with other attorneys—and we believe we have devised a solid legal strategy for people who want to use this once-in-a-lifetime twilight period before the law changes on February 16, 2021. Note: This is a work-in-process on a highly complex set of strategies. Please contact our office for updates. You can also follow our series on YouTube.
To be clear, starting on February 16, 2021, the only Prop 13 tax base that can be transferred is that of your primary home to your child—and then your child themselves must live on the property as the owner. If that's not enough, if the home is worth more than $1M, the home may be partially or entirely reassessed! That means a partial or complete loss of your valuable Proposition 13 tax benefits for your children.
In most cases, this will eliminate the ability of a parent to leave a low tax assessment to a child, even on their own home. You can learn more about the situation on our Prop 13 Practice Page.
What You Can Do Before the Law Changes
In this blog I want to lay out our strategy so it can be used by other lawyers currently working on this issue, but let me first be clear:
You should NOT do this without an expert lawyer, and that lawyer needs solid experience in not only estate planning and trust creation but also Proposition 13, Proposition 58 and Proposition 19. Do not attempt this with "just any lawyer" and certainly not on your own.
A transfer of property to your children before Feb. 16 may or may not be a wise choice, depending on your circumstances. You may, for example, have to pay a hefty gift tax if you have made previous gifts or want to make very large gifts. Your children may simply want to sell all your real estate when you pass. If that's the case then saving Proposition 13 tax base for your children may not be important to you or your family. Depending on your particular circumstances, you may trigger a variety of other consequences down the road which MUST be discussed with a highly-knowledgeable lawyer before you take action.
That said, you truly do have a once-in-a-lifetime opportunity to give your children the chance to save tens of thousands or even millions of dollars in future property taxes if you act very quickly, and act correctly.
A transfer of property to your children before Feb. 16 may or may not be a wise choice, depending on your circumstances
I've made little attempt to put the below steps into layperson's language. As I said, you need a lawyer, but the lawyer needs a low-risk strategy likely to survive later legal tests. At CunninghamLegal, we currently believe this is the best route—remembering that the legal tests on these strategies will not come until well in the future.
Strategy: The Proposition 13 Trust
Suppose you have a property you wish to transfer to your child now in a way that (1) you can still continue to control the property while alive, (2) your child can fully benefit from Proposition 13 tax caps after you pass away, and (3) your child will benefit from an adjusted, step-up cost basis on valuation at your date of death.
All three points are critical.
If you do this wrong, one or all of those three results will not occur, and the consequences could be devastating. For example, if you fail to preserve the adjusted step-up cost basis, when you die your child could have to pay enormous capital gains taxes when they attempt to sell your property.
The property may be your current home, it may be a second home, or it may be a commercial property. In each case, the strategy is similar.
Step 1: You as a parent create an Irrevocable Grantor Trust, which transfers the property into the name of your child. We are calling this a Proposition 13 Trust. Irrevocable means the trust cannot later be revoked by the Grantor. A Grantor Trust means that you, the parent, can be the taxpayer on any income from the Trust—the advantage being that if you do need to sell the property, it will be taxed on the parent's side, not on the Trust side, which provides a number of important advantages. The parents are the Grantors the child or children are the Beneficiaries.
Step 2: Make sure to limit the Grantor trust powers (i.e., the powers of the parent making the gift) to the power that the Grantor (parent) can borrow without adequate security. There are a lot of other possible grantor powers which we do not think work in this case and are inconsistent with keeping your Prop 13 tax base for your children.
Step 3: In the language of the Trust, consider the parent/grantor retaining the right to alter the timing of the distribution of income. This is considered an Internal Revenue Service Code 2038 power. The 2038 power causes inclusion in the gross estate, which is crucial to the plan.
Step 4: The Irrevocable Trust becomes a Completed Gift to the child before the end of the day on Feb. 15, 2021. You must have a completed gift by the end of Feb. 15, 2021 so you trigger the parent-to-child Prop 13 reassessment exclusion under the old law. Crucially, you will have completed Steps 3 and 4 properly under Federal Regulation 26 CFR § 25.2511-2(d), which says that the mere withholding of the timing of the distribution of income does not make the underlying gift incomplete.
The actual deadline is Feb. 11, 2021 because Feb. 15 is a holiday, and many Recorders' offices in California are closed Feb. 12-15. Ideally, the transfer will also be recorded before the deadline. However, the Recorder's office is greatly backed up due to Covid delays. (A lawyer can work with you to apply properly so you can later contest a later recording—on the second page of the Preliminary Transfer Change in Ownership Report you can indicate when the deed was transferred, as "other" than the Recordation date, which will provide evidence to rebut the Recording Date)
Step 5: The Parent files a gift tax return. This can be prepared by our office or through your tax advisor.
Step 6: You make sure to preserve the later step-up cost basis adjustment for your child when you die. You made a completed gift while you are alive, but because you retained the right to determine the timing of distribution of income under Step 4 (Code 2038), you now hold onto a crucial legal string. With that string you retain powers which cause all of the property in that trust to be included in the Grantor's (parent's) estate when the parent dies.  This results in an adjusted cost basis for the child which is a favorable tax treatment, saving the child taxes.
Step 7: Along with your lawyer, you work with a good tax accountant to make sure this all plays out properly. For example, the gift must be properly reported, and your estate should not get taxed twice on the property, it should only be taxed once which is the value of the property at the parent's death.
Step 8: Your child reaps enormous tax benefits when you die. Even if your child chooses not to live in this property, she should be able to enjoy Prop 13 tax caps throughout her life, and benefit from the adjusted step-up cost basis after you die.
Importantly, despite the steps outlined above, there is no one-size-fits-all approach here. Each plan and trust will be unique and requires custom adjustment for your particular circumstances. At CunninghamLegal we have already created these Trusts, and each is specialized.
The Consequences
When you run the numbers on what this can save your children, those numbers can be enormous.
Suppose you bought a vacation cabin in Lake Tahoe back in 1995 when it cost $500,000. In 2020 the cabin was worth $5 million, but thanks to Prop. 13 you're only paying say $9,000 a year in property taxes. Under Prop 19, which goes into effect Feb. 16, 2021, when you die that property will be reassessed, even if you pass it to your child. All of a sudden, your child may well start owing upwards of $55,000 a year in property taxes! Taxes which will not, by the way, be entirely deductible on their federal income tax form 1040.
Do this transfer now, before it's too late, and you may be able to transfer your tax cap to your child under the old laws, so they can hold onto that cabin and enjoy its benefits throughout their own lifetimes.
If the property is your own private residence, it's unlikely your children will get a break under Prop 19 when they inherit—because they'll have to live in the property in order to get any break at all. You can read more about those consequences on our Prop 13 Practice Area Page.
Look Hard Before You Leap
All of this is happening very quickly, and as I write these words, time is already becoming extremely short for all the paperwork to be created and filed. Nevertheless, you really do need to decide if this move is right for you at this time.
You children may not want this responsibility. Indeed, if they plan to sell everything when you die, Prop 19 likely does not matter. If you have multiple children, you will want solid advice on how to do this in a way that is fair to all of them.
High Chance of Error Demands Expert Legal Advice
I haven't the space to detail all the ways that such a transfer could be messed up. We urge you to consult a competent California estate attorney with extensive tax and Prop 13 experience immediately if you are thinking about making this move.
CunninghamLegal provides a comprehensive practice in preserving Proposition 13 caps for you and your family. If you are interested in working with us, I urge you to book a consultation immediately, or call us at +1 866.988.3956.
Best, Jim
James Cunningham Jr., Esq.
Founder, CunninghamLegal
We guide savvy, caring families in the protection
and transfer of multi-generational wealth.
Below you will find a webinar covering this same topic:
Follow our webinars on Prop 13 and Prop 19 Issues on YouTube