Your Teenager's College Checklist – Add These Documents Before It's Time to Leave for School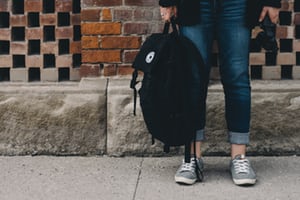 When our children are young, their health and well-being are our primary focus. We are responsible for virtually all of their choices – from what they wear to what medical decisions are made on their behalf. As they get older, our sphere of influence grows smaller until suddenly they turn 18 and are off to college!
As the new school year is about to start and your college student is heading out for a brand new adventure, there are a few documents to have them sign that will help you keep them safe as they venture into adulthood.
Estate Planning for College Students
Normally when we think of estate planning documents, we think of adults or aging individuals as the ones who need them. But a Power of Attorney and Healthcare Proxies are not just for older adults, they are also essential for your college student too.
Once your child turns eighteen, regardless of whether you are calling your child every week, paying their tuition, or paying for their health insurance, without these documents in place you are no longer able to receive information on their health or mental status, make healthcare decisions, or manage their finances for them.
This means in the event of an emergency if you receive a phone call in the middle of the night that your teenager has been in an accident, you may not be able to receive information on what happened. You may even have to go to court to receive approval to make medical decisions on his or her behalf.
The Documents Your College Student Should Have
Before your teenager begins their college year, here are the documents you need to have signed and in place:
The Power of Attorney –  This document allows parents to access the teenager's financial accounts and sign documents on their behalf.
Healthcare Proxy – This gives you the right to make medical decisions for your teenager in the event of an emergency.
HIPAA Release Form – Without this form, regardless of whether you are providing financial support or still claiming your teenager as a dependent on your tax returns, legally you will not be privy to medical information from healthcare providers.
Living Will – This legal document will lay out the kind of care your teenager wants to receive, including any life-saving treatments or whether they wish to be an organ donor.
While this may not be something you want to think about, the reality is accidents happen and your teenager is better off being prepared now than after an emergency occurs. Doing due diligence and looking after the safety of our beloved children doesn't end because they are going off to school. Having these forms in place is just another necessary way to support them as they grow up.
For more information on how to set your teenager up with the correct documents before college starts, contact our team today!