Tasha Jahn Attorney Spotlight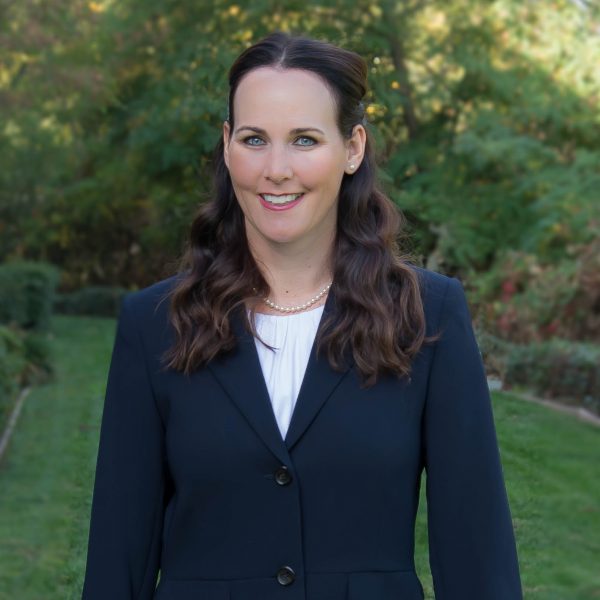 Tasha Jahn grew up near San Jose, CA with her parents and siblings. From a young age, she loved music which led her to pursue her Bachelors in Music Business from the University of the Pacific, emphasizing in the Oboe. Immediately after she pursued her J.D. from Western State College of Law in Irvine, CA. After working in litigation and becoming a mother, Tasha decided that her educational journey was not yet over. She decided to pursue her LLM (Legal Masters) from the John Marshall Law School. She is now one of CunninghamLegal's senior  attorneys and estate planning specialists.
Get to know Tasha in our Attorney Spotlight:
What do you enjoy doing in your free time?
I love to watch and cheer on my children in sports, visiting the mountains to be with extended family, and of course play tennis! I play tennis on multiple teams in the Placer County area.
What is your proudest moment to date? 
I'm a mom … so there are so many proud moments happening daily. As for my career, it was quite a task to raise littles and go to law school again to obtain my LLM in Estate Planning. The end of that long journey was quite a proud moment.
What sets you apart from other estate planning attorneys? 
I love what I do, and I really do care.  For one small moment in time I get to have a glimpse into individuals' unique stories. It is an honor to help clients with their planning needs and guide loved ones through the path of administering  estates. It is a unique relationship I get to experience with my clients, where fears and uncertainty are openly communicated. I take it all in and make sure my clients have a plan that works for their unique situation.
What is the most common problem you see in estate planning? 
I would say that people procrastinate and then it becomes too late to create a plan.  We can't anticipate what life will bring us. It is so important to create a plan and work with experts to carry it through.
What would you say differentiates CunninghamLegal from other estate planning law firms? 
We believe knowledge is power. We strive to consistently educate our clients and communities with seminars, webinars, videos, and blogs. We put a large emphasis on continuously educating our staff as well. Laws and trends are always changing which often affects estate plans. As a team, we constantly work to place each individual client in the best possible position. It is value we give, every day as a team – knowing what's important and making it happen.
If you would like to hear more from Tasha Jahn, attend one of her free upcoming Northern California seminars.