Estate Planning for Families with Children during COVID-19: Things Parents Need to Consider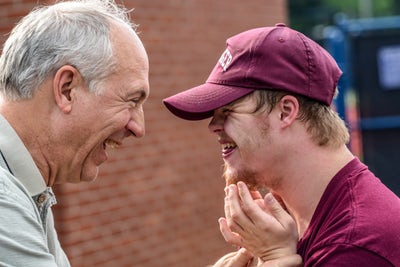 Estate planning for families is more important than ever during the Coronavirus pandemic. This week we would like to highlight the importance of getting your plan in place if you have minor or special needs children. Parents need to have their foundational estate planning documents including a revocable living trust, powers of attorney and advanced health care directives. However, plans need to go further to consider guardians for their minor children and special provisions if they have a special needs child. 
Guardians for Minor Children:
What happens if you have not named guardians for your minor children? The short of it is that a judge will take five minutes to choose from the group of people who show up in Court that day and are willing to act. Usually these are family members, including your parents or siblings. But these may not be the people you would have chosen. Perhaps your parents are in their 80s and will be unable to see your children through to adulthood or maybe you do not agree with your brother's parenting techniques and he would be your last choice. 
How can you choose your children's guardians? Guardians can be nominated through a Will or Guardian Nomination Form. The Guardian Nomination Form is preferable and lists the persons you choose to act as guardians in succession. It not only nominates them as long-term guardians, but also as the short-term caregivers for your children in case of an emergency and authorizes them to make medical decisions for your children. If you choose a guardian in writing before your passing, the Guardian Nomination Form is presented to the Court for approval. If the Court believes your nomination is in the best interest of the child, your wishes will likely be accepted. 
Who should you choose as your children's guardian? Someone you trust and who knows your children. It is important to consider whether they live in the same area as you so that your children's lives will not be disrupted by a move from their home and schools. If the potential guardian does not live near you, are they willing to move? Other important factors to consider: will the guardian provide stability for your children, do they have similar values, and will they carry on your family traditions and interests. 
How can you provide advice and guidance to your named guardians? Put down your thoughts in writing. Give your guardians guidance about your children's education, after school activities, your religious beliefs, holidays you celebrate, parenting resources or any information you think would be helpful in raising your children. 
Special Needs Children:
Do you need to include special language in your revocable living trust if you have a special needs child? You most definitely do. If your child has special needs, they are likely to receive social security and other government benefits. If they receive their inheritance outright, those government benefits will be disrupted. The best way to protect a special needs child is to include language in your trust that sets up a special needs trust upon your death. In certain cases, it may make sense or be necessary to set up a standalone special needs trust. The trust language prohibits your child from being trustee of the Trust and only allows for certain distributions that will not disrupt their government benefits. 
If you do not have a trust with the necessary language, Court intervention is likely upon your death. Anything having to do with Court is expensive and time consuming. But court intervention can be avoided by planning in advance and getting your estate plan in order now.
If you are a parent with a minor or a special needs child, please call us at 866-988-3956. While the current social distancing orders do not allow us to meet with you in person, we can set a meeting using the Zoom platform or via phone. Our attorneys work with clients all over the state of California and have been facilitating meetings via Zoom for years. Our Zoom membership is HIPAA compliant and has the same protections used by the United States government. Schedule a phone or video consultation with us here today. We look forward to hearing from you soon and stay healthy.