Coronavirus (COVID-19) has changed the world.
The first case was confirmed on January 20,—a thirty-five year old man who had returned home from Wuhan, China.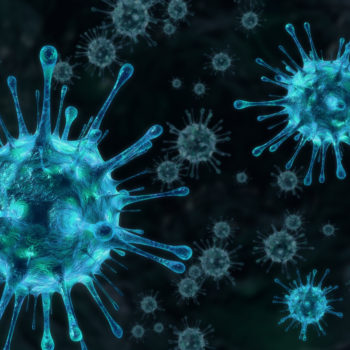 On January 31st, President Trump declared a public health emergency.
By March 12th, there were over 1000 cases in the United States.
On March 19th, that number had grown to 10,000 cases in the United States.
The United States has implemented measures known as "social distancing". California is one of the most impacted states by the disease, particularly in the Bay Area. Elderly people are the most vulnerable to Coronavirus, and hospitals throughout the country are already overwhelmed by patients.
It is extremely important that people plan for medical emergencies and ensure their estate plan is up to date. We have had an influx of client concerns this week—it's important that we share this information with all people.
What are the essential estate planning documents that people should have?
In conventional times, estate planning professionals utilizes various strategies. However, during a pandemic, there are three essential documents that everyone should make sure are up to date.
Health Care Documents. Each person should have an updated Advanced Health Care Directive (ACHD). Advanced Health Care Directives allow an agent (e.g. a spouse, family member, or friend) to make medical decisions on behalf of an individual if that individual cannot give informed consent due to incapacity. These powers are broad and include the power to make decisions as to whether an individual should receive artificial nutrition, antibiotics, or where the individual should receive treatment.
Everyone should have a HIPAA waiver. The Health Insurance Portability and Accountability Act governs medical professionals as to who they can and cannot release information to regarding a patient's medical status and history. If you are incapacitated, your medical agent must hold a HIPAA waiver naming the agent to ensure they are able to communicate with medical professionals. HIPAA laws notoriously bog down decisions during times of crisis and are often referred to as "red tape." President Trump has even loosened HIPAA enforcement for Telemedicine Health during the crisis. But people still need them during in-person medical situations.
Hospitals are crowded and understaffed. You must have your original health care documents available. If you are admitted to a hospital, make sure your agent has your healthcare documents. During the Coronavirus crisis, you cannot rely on hospitals to keep these documents available for you. Make sure these healthcare documents are up to date and are not expired. If you find yourself on the way to a hospital, it will be too late to update these documents. Seek legal counsel before an emergency arises.
A Will. A Will expresses a person's wishes as to how their property is distributed after their death and who manages the distribution. Generally, in California, Wills do not avoid probate for those with assets worth over $166,250 in the aggregate. However, they do lay out a plan that is to be followed in the event of death. Probate is notoriously long. It will be longer for the foreseeable future. At a minimum, instructions should be left as to how to distribute an estate—otherwise the court will decide.
Finally, if a person has set up a trust, they should ensure it is up to date. Trusts are often preferable to Wills because they avoid probate when they are funded properly. However, trusts require more attention than Wills and must be funded with assets in order to work as intended.
What should I do at this point?
Make sure your current documents are up to date. CunninghamLegal will offer video conferencing and telephone appointments to ensure that each person's estate plan is up to date. We are also offering to make changes to documents and potentially prepare new documents. As you would expect, we are busy during this time, but we are trying to meet with as many clients as possible.
We are even able to help people set up update estate plans without any face to face meeting.
Schedule a meeting with us at cunninghamlegal.com.
We wish you and your family the best during this time. We will get through this. Please pass this information on to anyone who you think can benefit.