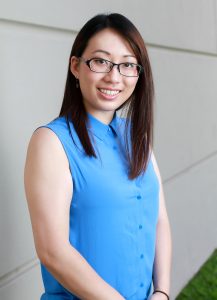 Tina Tseng
Client Services Director
Southern California Offices
(818) 594-0500
Tina is the Client Services Director in our Woodland Hills office.  She grew up in the Bay Area and moved to Los Angeles to attend college, graduating from UCLA with a BA in English, a minor in Education—and a love for Southern California.   On the weekends, she spends her time trying new recipes, painting, visiting museums, and watching videos of fluffy dogs with curly tails.
What do you do at CunninghamLegal
As the Client Services Director here in the Woodland Hill office, my role is to ensure that our all clients are met with a warm welcome and excellent service each step of the way.
What is the best talent that you bring to CunninghamLegal Clients:
A warm interest in every person who reaches out to our firm, and the desire to do my best by them.
Favorite Inspirational or Humorous Quote:
"It is better to light a candle than curse the darkness." – Eleanor Roosevelt
Favorite movie?
Lord of the Rings Trilogy
Favorite book:
There are far too many wonderful books in this world, but one of my favorites are The Orphan's Tales, by Cathrynne M. Valente.
Where did you grow up?
Mountain View, California
If money were no option where would you travel to?
Where wouldn't I travel?  Asia, Europe, Africa… even Antarctica!
Biggest Pet Peeve:
People who don't use their blinkers on the freeways.
My promise to you…our client.
I am committed to providing you the highest level of service, with caring, compassion, and utmost respect.