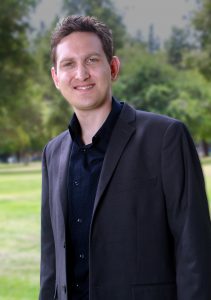 Blake Einhorn
File Clerk
Southern California Offices
(818) 594-0500
I was born and raised in Los Angeles, California. In my free time I enjoy watching sports, going to the movies, and listening to music. I also like being outdoors and traveling. I have many years of experience working in the legal field and I also have a background in computer support.
What do you do at CunninghamLegal
I am a File Clerk for the Woodland Hills office. I support the Client Service Directors and Paralegals with scanning files, making calls, and helping around the office.
What is the best talent that you bring to CunninghamLegal Clients:
I am a patient person and an expert researcher. I am a good multi-tasker who will go above and beyond to help our clients.
Favorite Inspirational or Humorous Quote:
Winning takes talent, to repeat takes character. – John Wooden
Favorite movie?
The Godfather
Favorite book:
Into Thin Air
Where did you grow up?
I grew up in Los Angeles in the San Fernando Valley. I moved to Phoenix, Arizona for a couple years for college but came back to Los Angeles, because I enjoy the weather and like to be close to my family and friends.
If money were no option where would you travel to?
I have always wanted to travel to Europe; especially Spain. I would like to go to Barcelona and enjoy all the great food and the beaches.
Biggest Pet Peeve:
People that slam car doors.
My promise to you…our client.
I promise that I will treat our clients with care and compassion. That I will do whatever I can to ensure you have a pleasant experience with CunninghamLegal.