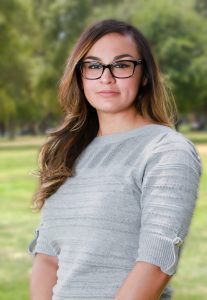 Christine Buenrostro
Paralegal
Southern California Offices
(818) 594-0500
I have been an Estate Planning Paralegal for five years. I was born and raised in Santa Paula, CA but currently reside in Oxnard. I grew up playing soccer most of my life, but when I am not playing, I enjoy doing other activities such as crossfit, Olympic lifting, hiking or running.  I also enjoy reading books, traveling and keeping up with sports.
What do you do at CunninghamLegal
I am an Estate Planning Paralegal and I help our clients in the establishment of their estate plans.
What is the best talent that you bring to CunninghamLegal Clients:
My attention to detail and confidence are my biggest strong points, in helping our clients with their estate planning needs.
Favorite Inspirational or Humorous Quote:
If you're going through hell, keep going. –Winston Churchill.
Favorite movie?
Too many to list.
Favorite book:
Anything by James Patterson.
Where did you grow up?
Santa Paula, California.
If money were no option where would you travel to?
Italy and Greece.
Biggest Pet Peeve:
When people stand too close to me when waiting in a line or people who are always late.
My promise to you…our client.
I promise to put my best foot forward and make sure we are fulfilling your wishes from start to finish.