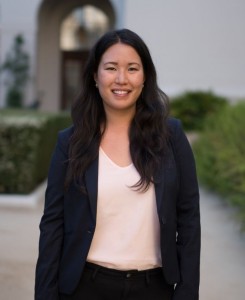 Tina Zuniga
Paralegal
Southern California Offices
(626) 585-6970
I was born and raised in Los Angeles, CA. I have a BA in political science and a paralegal certificate. I enjoy spending my free time with my family, caring for my dogs and tasting new food. During my free time I enjoy volunteering as a docent at the Zoo.
What do you do at CunninghamLegal
I am a paralegal at CunninghamLegal and I will work with you to prepare your Estate Plan to carry out your wishes.
What is the best talent that you bring to CunninghamLegal Clients:
I am an excellent listener with a compassionate heart.
Favorite Inspirational or Humorous Quote:
For I know the plans I have for you, declares the Lord, plans to prosper you and not to harm you, plans to give you hope and a future. Jeremiah 29:11
Favorite movie?
Titanic because it is the first movie I ever saw in the movie theater.
Favorite book:
The Bible.
Where did you grow up?
Los Angeles, CA.
If money were no option where would you travel to?
I would travel everywhere and explore every part of this world.
Biggest Pet Peeve:
I don't like mean people who talk badly about other people.

My promise to you…our client.
I promise to be thorough and patient with you to make sure that you fully understand your Estate Plan and your Estate Plan is exactly what you want.