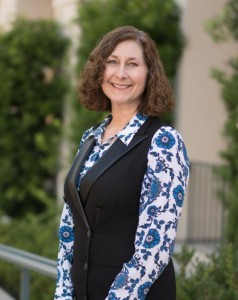 Annette Dyson
Client Services Director
Southern California Offices
(626) 585-6970
I was born and raised here in the lovely San Gabriel Valley.  I have two beautiful college aged daughters, one in her second year up in Salem Oregon, and one local.  I began my career path in retail management, then turned my passion for photography into the next leg of my career, and now many years later am back to using the left side of my brain in the legal field.  I love to learn, and have just received my Legal Secretary certificate through UCLA extension.  I believe it is never too late to learn new things, challenge and push yourself.
What do you do at CunninghamLegal
The common denominator in all my career incarnations has been relationships, and in my position as Client Services Director I have the daily opportunity to put my people and organizational skills to use.   From the first time a client contacts our office, walks through our door, and continuing forward when life requires changes, my desire is to offer superior service.   I also am here to support the attorneys and paralegals by offering assistance with whatever they need to make their job effortless.
What is the best talent that you bring to CunninghamLegal Clients:
I'm not sure about talent, but my character traits of perseverance, service, and truly caring about other's needs have carried me through and established a joyful life!  To have a career doing what you love, it doesn't get much better than that.
Favorite Inspirational or Humorous Quote:
"Attitude is Everything" is my motto-We are not in control of many things in our life, but each day we have a choice with how we react to what is given to us.  I think our attitudes toward life and others can have an effect, positively or negatively, upon everyone we come in contact with.  Kind words go a long way to making someone's day!
Favorite movie?
I love a good comedy, slapstick, and the sillier the better!  Some of my favorites include 'Young Frankenstein', 'What's Up Doc' and 'The Graduate'.
Favorite book:
This is a bit harder, as I haven't met a book I didn't like!  I've always loved the printed word, and enjoy every genre.  Something I enjoy doing is trying to read everything a particular author I enjoy has written, for example last summer I read everything written by Jane Austen, and I'm currently going through Michael Connolly's extensive library.
Where did you grow up?
Right here in the San Gabriel Valley, in Rosemead, and I attended the same middle and high school my parents had years earlier, even being taught by some of the same teachers.   I have a niece that is now the third generation attending Rosemead High School.  My parents were high school sweethearts, and just celebrated 59 years together!  I am the oldest of three girls, and family is extremely important to us, my parents and sisters are some of my best friends.  My girls and I enjoy spending time with extended family, and so many memories have been forged throughout the years during vacations and holidays.  At this point in my life I've lived all over Southern California, from Long Beach to the Westside to the "other Valley", but you just can't beat the foothill communities of the San Gabriel Valley for the mountains, trees and natural beauty!  I enjoy getting out into nature whenever possible and take advantage of the many walking, hiking and biking opportunities.  I also love the many cultural opportunities at the museums and gardens such as the Norton Simon and Huntington Gardens.
If money were no option where would you travel to?
Ireland and Italy are next on my list.  I have a strong desire to take my adult children before they get married and experience that together with them.  I also love getting away whenever possible to the ocean, especially Encinitas, CA.
Biggest Pet Peeve:
Crazy drivers-too fast, too slow, pretty much anyone else on the road except me!

My promise to you…our client.
It is my honor and privilege to do everything within my ability to make your experience at CunninghamLegal exceptional, it is my pleasure to serve you and do what it takes to make you feel a part of the CunninghamLegal family.