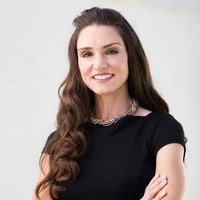 Rachelle Lee-Warner
Attorney at Law
Southern California Offices
(805) 484-2769
Rachelle received her J.D. from the University of San Diego in 2003 and her undergraduate degree in English Literature from Westminster College in Fulton, Missouri. She studied a summer in Madrid, Spain. She is also licensed to practice law in Virginia.
Rachelle devotes her practice at CunninghamLegal to trust administration. She has prior experience in corporate formation, business and tax law and spent a year in Guam as prosecutor for the Attorney General.
Rachelle resides in Camarillo with her husband, a Naval aviator, and their two children. Rachelle is an avid runner, loves to prepare healthy meals for her family and is very active in her church.
In Her Own Words
What do you do at CunninghamLegal?
I primarily handle Trust Administration matters.
What is the best talent that you bring to CunninghamLegal Clients?
Reliability.  I know that losing a loved one is an emotional journey. I am here to help families dealing with loss and alleviate the stresses that can arise during estate administration.
Favorite Inspirational or Humorous Quote:
Hardships often prepare ordinary people for an extraordinary destiny…C.S. Lewis.
Favorite Movie:
Top Gun.
Favorite book(s):
Pride and Prejudice.
Where did you grow up?
Chillicothe, Missouri.
If money were limitless, where would you travel?
South America.
Biggest Pet Peeve:
Rude people.
My promise to you…our client.
We will serve you with the same care, concern and dedication that we want our families to be served with. We strive to honor your desires and treat you with respect.