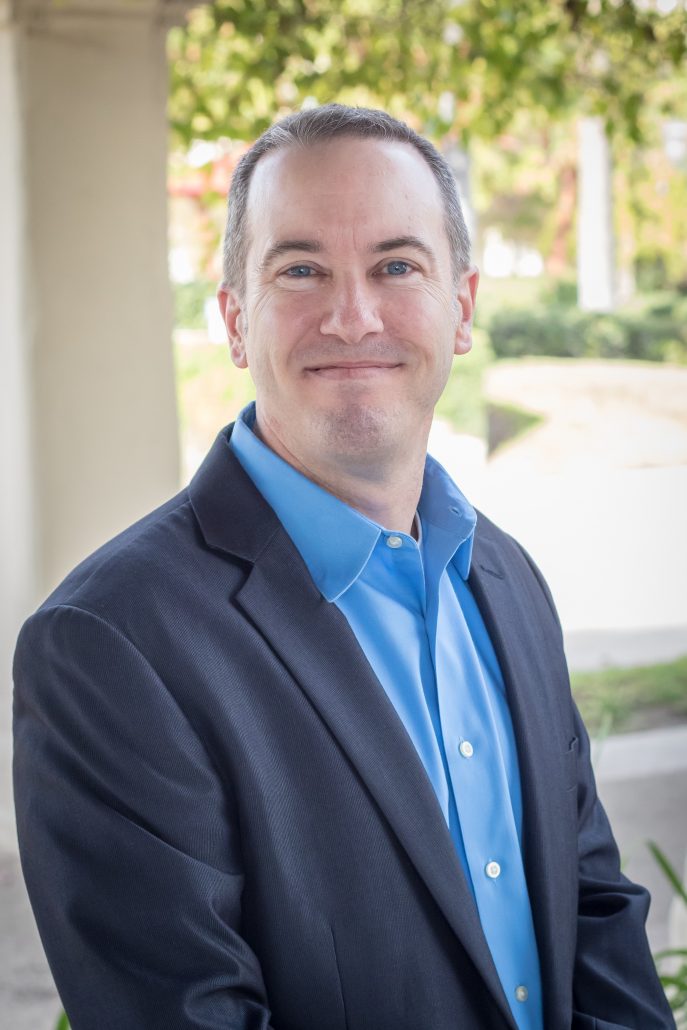 Douglas Reeve
Law Clerk
Southern California Offices
(805) 484-2769
Douglas Reeve is a Law Clerk in our Camarillo office. He teaches middle school in Camarillo and became an attorney by attending law school at night. Although he still loves teaching, Doug also enjoys learning all he can about the field of Estate Planning. Doug was raised in Ventura and served in the US Army after high school. He served in West Germany from 1985-1987 attended Ventura College and Cal Poly, San Luis Obispo, where he earned a Bachelor of Science in Business Administration. After working in the business world, Doug returned to college to earn his teaching credential and begin teaching. While studying for his last class in law school, he ran into his first girlfriend in downtown Ventura. They returned to the exact spot six months later where he proposed. Doug and Cristina have been married for over three years.
Tell Us About Yourself
I am fortunate to be involved in two exciting professions. I still love to teach World History at Las Colinas Middle School, but I also love using my knowledge as an attorney at CunninghamLegal. Helping people always feels good!
What do you do at Cunningham Legal?
With my part-time status at CunninghamLegal, I fulfill the role of Law Clerk. I am able to assist wherever I'm needed. I enjoy reaching out to clients and reminding them when it is time for their estate plan to be reviewed. I also am able to help out at our workshops and seminars where we invite clients and non-clients to learn more about the importance of estate planning.
What is the best talent that you bring to CunninghamLegal Clients:
I enjoy displaying my versatility in the workplace. By being able to help in any capacity, I am able to fully support the goals of the office. Whether it is legal research, client contact or helping to set up a seminar, I strive to be available and efficient.
Favorite Inspirational or Humorous Quote:
"Go confidently in the direction of your dreams! Life the life you've imagined. As you simplify your life, the laws of the universe will be simpler." – Henry David Thoreau
Favorite movie?
Miller's Crossing. It is like a prohibition era version of The Godfather and it was produced and directed by the Coen Brothers.
Favorite book:
I love biographies, because I love finding out how successful people found their way. My favorite book is always the last one that I read, so right now that would be See a Little Light, an autobiography by Bob Mould.
Where did you grow up?
My family moved to Ventura when I was two years old. I don't remember having any say in the decision, but I'm glad my parents chose to live by the coast. I am the youngest of five children, so I would watch the mistakes made by my older siblings. Then, I would either not repeat the same mistake, or I would be better prepared to cover it up!
If money were no option where would you travel to?
I think Cristina and I would enjoy visiting parts of South America. Of course, the Galapagos Islands and Machu Picchu would have to be included in this trip!
Biggest Pet Peeve:
People who let doors slam late at night in hotels. They must know that other people are sleeping … right?
My promise to you…our client.
The best way to serve a client is to treat them the way you would want your own family members to be treated. Be sincere and do what you say you will do. That is my goal!