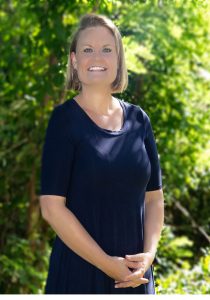 Shannon Armstrong
Staff Accountant
Northern & Southern California Offices
(530) 269-1515
I was born 30 plus years ago into Navy proud family at Travis Airforce Base in Fairfield, California. I have lived the past 20 plus years of my life in the Auburn area. I've tried to branch out and move away, but always end up coming back home. I love going to the river, camping, swimming, cooking/barbequing, basically no matter what I am doing I always love enjoying it with family & friends.

What do you do at CunninghamLegal:
I am a Staff Accountant at our company. I have over 10 years of experience in the accounting field. I help with all things financial including billing, accounts receivable, payables, payroll, and anything else thrown my way.
What is the best talent that you bring to CunninghamLegal Clients?
My talents are that I am very organized, hard worker (both individually & in a group), and a "get it done" attitude.
Favorite Inspirational or Humorous Quote:
"Don't be so hard on yourself. Sure, there may be some things in your life that you aren't happy about, but remember, God isn't finished with you yet." – Joel Osteen
Favorite Movie:
Pirates of the Caribbean movies
Favorite Book:
Books on bettering myself
Where did you grow up?
Meadow Vista, California.
If money was limitless, where would you travel to?
I would love to travel to somewhere tropical and warm (as I said before I love to swim and be in the sun). The other place would be Germany & Holland to see where my ancestors came from.
Biggest Pet Peeve:
Unorganized clutter and dirty dishes in the sink.
My promise to you…the client.
To do the best job I can possibly do. I don't work directly with clients on a daily basis, but I will be responsive and patient when clients call with billing questions or other requests. I want clients to know that they are appreciated and valued. It takes a team working together to give clients the best service, and that is what we are a "Team".