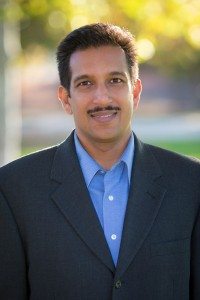 Nalesh Chandra
Marketing Director
Northern & Southern California Offices
(530) 269-1515
What do you do at CunninghamLegal
As the Marketing Director at CunninghamLegal, I get to create and implement all aspects of our marketing strategy from business development, branding, online presence, media to print and events. My goal is to ensure our clients and prospective clients can get the services they want from CunninghamLegal when and where they need it.
What is the best talent that you bring to CunninghamLegal Clients?
I bring a strong commitment to client satisfaction, including ensuring our communications and marketing speaks directly to client needs and showing clients daily that, at CunninghamLegal, they are always a priority.
Favorite Inspirational or Humorous Quote:
"Our prime purpose in this life is to help others. And if you can't help them, at least don't hurt them." – Dalai Lama
"I have a sentimental weakness for my children and I spoil them, as you can see." – Don Vito Corleone
"Don't ever take sides with anyone against the Family again. Ever." – Michael Corleone
Favorite Movie:
I'll say "favorite movies", because there are so many. The #1-all-time-greatest-movie-ever: The Godfather. Then, The Godfather Part II. The Godfather Part III. Goodfellas. Office Space. And pretty much any movie starring Robert De Niro or Al Pacino.
Favorite Book:
The Speed of Trust and From Good to Great.
Where Did You Grow Up?
I grew up in Sacramento, CA and after college moved to the San Francisco Bay Area. After enjoying the Bay Area for 10 years, I moved to Placer County and have been here ever since.
If money were no concern, where would you travel to?
Two answers. I would get a fully optioned motor coach (RV) and travel to every historic site in the continental U.S. I would also travel to every country in Europe and spend time at every historic site I could get to.
Biggest Pet Peeve:
Clocks that are out of sync.
My promise to you… our client:
I promise to provide you with the best client service, information and communication possible and to show you why CunninghamLegal is the right choice for your legal needs in Estate Planning, Trust and Probate Law.