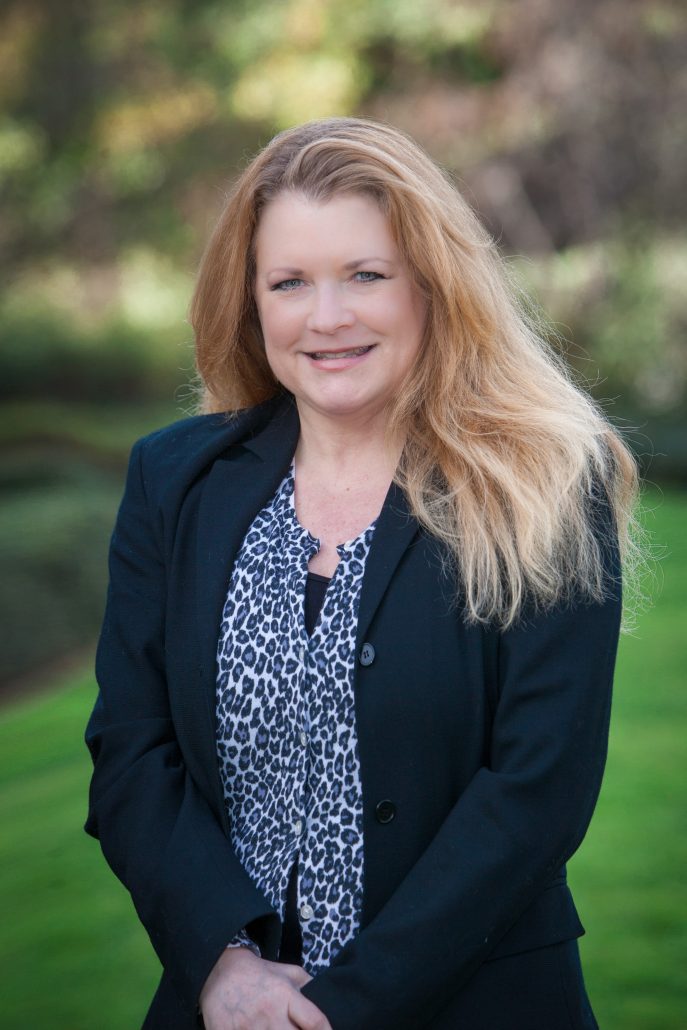 Laura Gleason
Client Services Director
Northern California Offices
(530) 269-1515
Laura Gleason is our Client Services Director in our Auburn, California. She has been with CunninghamLegal for over five years. She came to us from the Sacramento County District Attorney's office as a Paralegal in the Environmental and Consumer Protection Division. Prior to entering the legal profession, Laura worked in Marketing for a financial institution for almost ten years. Her proudest accomplishment is being mother to her son, Nick, and her stepsons, Jake and Rick. She loves animals, spending time with family, and taking care of her co-workers and clients at CunninghamLegal.
What do you do at CunninghamLegal?
I'm the Client Services Director at our Auburn office. Mainly, my job is about helping people – my co-workers and our clients. From helping the office feel warm and presentable to answering the calls of our clients. I take great pleasure in being able to offer help to the people who call and come by…and I enjoy being such a key part of bringing help to the clients at our firm.
What's the best talent that you bring to CunninghamLegal Clients?
Sensitivity. Maybe it's more of a characteristic than a talent….but it's that thing about me that allows me to excel at my job – having the ability to be sensitive to others' needs. It allows me to feel and recognize when someone may be needing to express their concerns and looking for help and compassion. I've always been a bit overly sensitive and in the past it sometimes caused hurt feelings, but I've found a place and a way to find the positive about that part of me.
Favorite Inspirational or Humorous Quote:
The serenity prayer: God grant me to the serenity to accept the things I cannot change, the courage to change the things I can, and the wisdom to know the difference. I often recite that to myself as a reminder that I can't often change the sad or unfair happenings in our world…but to find serenity in the ways I can help.
Favorite Movie?
Under the Tuscan Sun with Diane Lane. What a great movie! I've watched it several times…so inspirational.
Favorite Book:
The Celestine Prophecy. It's been a long time since I've read it….but it's one that sticks in my mind. I love the philosophy that all of our life encounters are not coincidences…and that there are lessons to be learned in every relationship or connection. At least that's what I took out of it…
Where did you grow up?
I was born in Southern California in Covina. I moved up North when I was nine years old and I love living in this area. I went back down…to the Laguna Hills area where my brother lived after high school for about a year. I realized very soon that I prefer the more "down to earth" country type of life.
If money were no option, where would you travel to?
Italy and Greece. I would buy a Villa in the Countryside just like Diane Lane's character in my favorite movie!
Biggest Pet Peeve:
Crooked pictures and floor rugs. I can't stand it! I always have to straighten them.
My promise to you…our client
I promise I will listen and care and always try to do my best to get you the help that you need.