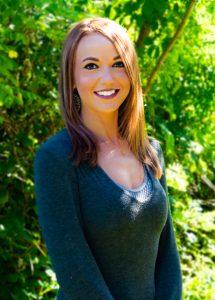 Kaitlyn Jacobs
Marketing Coordinator
Northern & Southern California Offices
(530) 269-1515
What do you do at CunninghamLegal
As Marketing Coordinator, I assist Nalesh Chandra with coordinating all seminars and client events we hold to make sure they go off without a hitch. I work on creating and managing any and all of our branded materials, as well as making sure clients have a great start to their estate planning or trust administration process.
What is the best talent that you bring to CunninghamLegal Clients?
I come from a retail background, so customer service is my number one priority. I will make sure all of our existing and future clients have everything they need and try my best to answer any questions they may have.
Favorite Inspirational or Humorous Quote:
"Don't let someone dim your light, simply because it's shining in their eyes."
Favorite Movie:
I have so many, I don't think I can pick just one.
Favorite Book:
The Time Travelers Wife by Audrey Niffenegger & Outlander Series by Diana Gabaldon
Where Did You Grow Up?
I grew up here in Auburn. Moved away for a while and found my way back.
If money were no concern, where would you travel to?
I would go anywhere and everywhere. I love exploring new places.
Biggest Pet Peeve:
Hearing people chew, hands down.
My promise to you… our client:
I will do my best to help you with whatever you need. I will always have a positive attitude and a smile on my face.