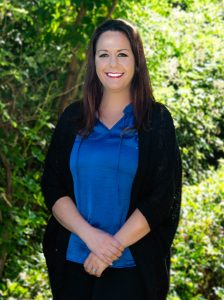 Christina Rowe
Marketing Assistant
Northern & Southern California Offices
(530) 269-1515
I am originally from the Bay Area. I am married to my high school sweetheart and we have a fabulous and smart little boy. I love music and singing. I grew up singing in choirs and involved in a variety of performing arts.
What do you do at CunninghamLegal
As Marketing Assistant, I work under the direction of our Marketing Director to help reach marketing objectives including but not limited to; researching marketing trends, maintain marketing data, assist in arranging seminars and events, as well as communicate with clients before and after events. But most importantly, my goal is to maintain an excellent client relationship with superior client support.
What is the best talent that you bring to CunninghamLegal Clients?
I wear "my heart on my sleeve." My intentions are true and empathetic. And I want to ensure clients are assisted with the appropriate service regarding their unique and delicate needs.
Favorite Inspirational or Humorous Quote:
I am going to stand outside. And if anyone asks where I am, say I am outstanding!
Favorite Movie:
Elf
Favorite Book:
Like Water for Chocolate
Where Did You Grow Up?
Pinole, CA
If money were no concern, where would you travel to?
I am pretty simple. I love camping! Give me a brand new beautiful 4-wheel drive, the mountains, a lake or river and I will be "one happy camper" (pun intended).
Biggest Pet Peeve:
Not acknowledging someone who opens the door for you.
My promise to you… our client:
To provide excellent communication and to educate clients on the services we provide.