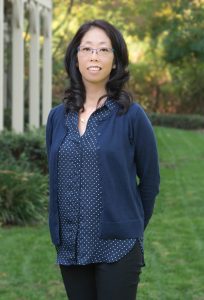 Ann Phillips
Trust Administration Assistant
Northern California Offices
(530) 269-1515
Ann Phillips relocated to California from the East Coast and lives in Roseville with her husband and three year old daughter. She has over 10 years of legal expertise with a wide range of practice areas ranging from guardianships to medical malpractice. In her spare time, she enjoys cross-stitching, catching up on reading, or relaxing with family.
In Her own Words
What do you do at CunninghamLegal?
I am a Trust Administration Assistant to the Trust Administration Department and provide administrative support to attorneys.
What is the best talent that you bring to CunninghamLegal?
A positive attitude and the ability to quickly adapt to new changes and people
Favorite Inspirational or Humorous Quote
"People are peoples" – Muppets in Manhattan
This quote helps remind me that people sometimes do funny things. We do crazy things and say weird things. Things that just cannot be explained. Peoples are peoples.
Favorite movie?
The Royal Tenenbaums. I'm a big Wes Anderson fan.
Favorite book
The Alchemist – Paulo Coelho
Where did you grow up?
California and Japan
If money were limitless, where would you travel?
I would travel in a RV to see all the tourist attractions in the U.S from Mount Rushmore to the biggest ball of yarn.
Biggest Pet Peeve
Long lines
My promise to you…our client.
I promise I will try my absolute best to treat you as I would want myself or my own family to be treated. With respect and kindness.