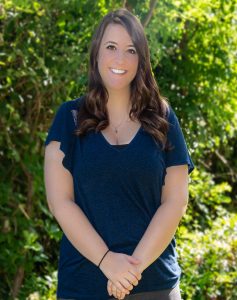 Amanda Elliott
Administrative Assistant – Trust Administration
Northern California Offices
(530) 269-1515
What do you do at CunninghamLegal?
I provide Administrative and Clerical assistance to Attorneys. I organize schedules, book appointments, and keep things running smoothly in the Trust Administration department.
What is the best talent that you bring to CunninghamLegal Clients?
I'd have to say my adaptability to new environments and my drive to learn new things. I am always finding new ways to grow and I am looking forward to helping CunninghamLegal clients.
Favorite Inspirational or Humorous Quote:
"Be the change that you wish to see in the world" and "Carefully watch your thoughts, for they become your words. Manage and watch your words, for they will become your actions. Consider and judge your actions, for they have become your habits. Acknowledge and watch your habits, for they shall become your values. Understand and embrace your values, for they become your destiny." –Mahatma Gandhi
Favorite Movie:
The Labyrinth
Favorite Book:
When Heaven and Hell Changed Places by Le Ly Hayslip and anything by Jodi Picoult
Where Did You Grow Up?
I grew up in Rocklin, CA and moved to Auburn 4 years ago.
If money were no concern, where would you travel to?
I'd go everywhere. I want to see the Philippines, Vietnam, Thailand, India. I'd really love to go to Transylvania, Romania.
Biggest Pet Peeve:
Arrogance and bad spellers.
My promise to you… our client:
I promise to be thorough, organized and detail oriented. I also promise to always respect your privacy and treat your information as though it were my own.